Qualifications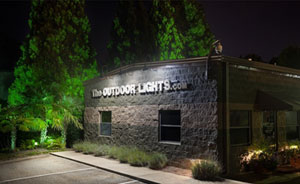 The Outdoor Lights is passionate about design excellence, quality and customer service. Our team pledges to create a more distinctive and enjoyable environment for your property by providing exceptional outdoor lighting solutions. From planning and design to installation and maintenance, The Outdoor Lights aspires to be your long-term lighting partner by exceeding your expectations on every project.
The Outdoor Lights operates under both a Low Voltage and a High Voltage electrical license assuring you, our customer, the highest quality, and most professional lighting design and installation that can be achieved.
The Outdoor Lights carries a full array of insurance, to cover both you and us in case of an accident.
The Outdoor Lights regularly educates our crews to the ever changing regulations of our industry.
Our crews also attend annual training on climbing safety, first aid, and bi-annual classes on Soil and Erosion Conservation.
The Outdoor Lights works with Horticulturalists and Arborists to ensure we do not harm any plant or tree while working on your property.
The Outdoor Lights is currently rated by the BBB (Better Business Bureau) as an A company.
The Outdoor Lights has voluntarily enrolled in the E-Verify government system, to ensure that we only hire legal workers.
The Outdoor Lights has participated in the Georgia Drug Free program every year since 2004.
The Outdoor Lights is a member of MALTA, (Metro Atlanta Landscape & Turf Assoc.) which is Georgia's premier landscape organization for professionals involved in the landscape industry. Over the years, MALTA has honored The Outdoor Lights with many awards for our lighting designs and installations.
The Outdoor Lights is a member of and supports the Atlanta Symphony Orchestra.
The Outdoor Lights is a member of and supports The Bascoms; a center for the visual arts located in Highlands, NC.
The Outdoor Lights has been featured on HGTV.