Specialty
The Outdoor Lights offers several different custom lighting fixtures. For more information or to order, please call 770-844-1760.
---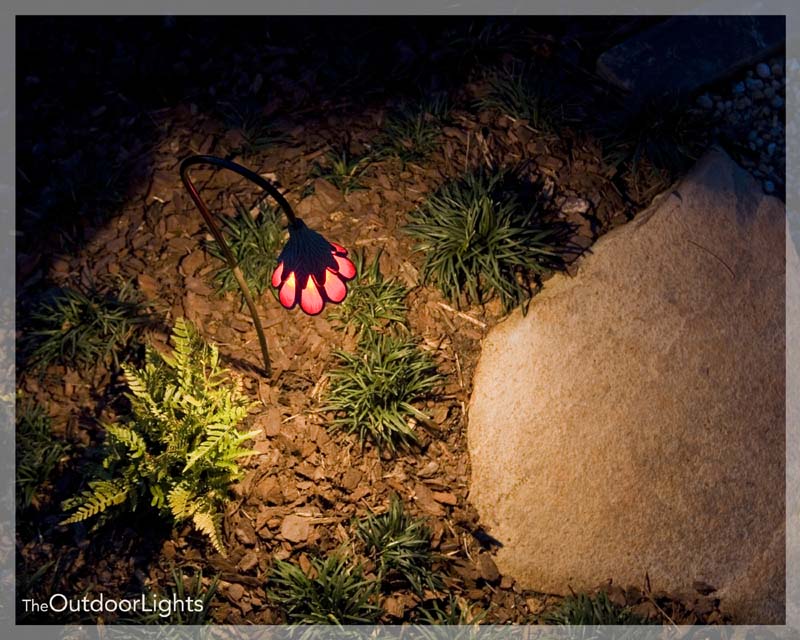 Custom Lights
The Outdoor Lights will design custom lighting fixtures for any of our clientele. We work hand in hand with artists and metal smiths to bring our designs to life. We primarily use brass or copper for our custom designs due to the quality and longevity of these metals, but we can have fixtures manufactured in aluminum or powder coated if preferred. If you can dream it, our vendors are artist and can produce it. Please take a look at some of our custom fixtures and let us know of any ideas that you may have.
---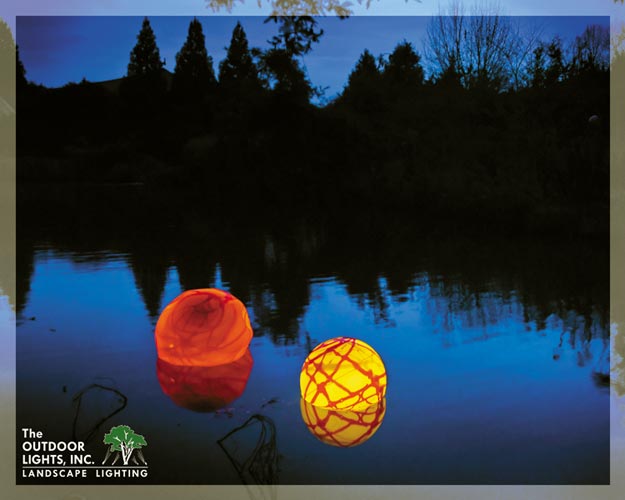 Glass Blown Lighting
Transform your nights with these custom Glass Blown Outdoor Lighting Spheres. Each Sphere is hand blown and made to exact specifications right here in the United States. Dramatically colored, they provide both functional and decorative lighting to any garden or landscape lighting design. Choose from nine beautiful color combinations. Made with 1/4 inch to 1 inch glass, these hand blown spheres are able to handle the elements and retain their strength and durability.
---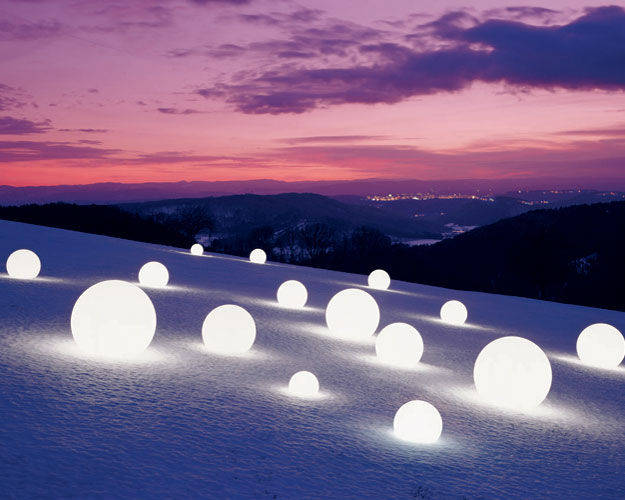 Moon Globes
Moon Globes are a great addition to any landscape. Consisting of a sphere with a hidden flat bottom for stability, these globes appear as full globes when looking from any angle. These Globes range from 10" to 30" in diameter and can come with or without lights. The lighted Globes can be battery operated so they can seamlessly go anywhere in your yard, or wired into a 12 volt system. We have different types of mounting brackets to allow an install on a post or a wall. Moon Globes also can be turned off and on via remote control.
---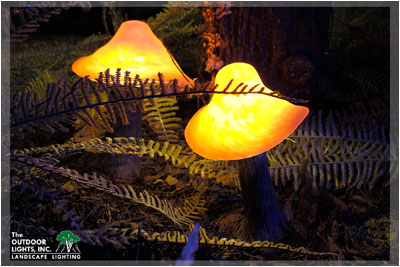 Stained Glass
Made from solid copper, sculpted bronze and colorful stained glass right here in the United States. These 12 volt custom pieces are handcrafted and make the perfect addition to or focal point of any landscape or garden. Made from quality materials, our Handcrafted Garden Lighting Art can withstand varying climates and weather changes. From the high heat of the desert to the frigid arctic cold, these fixtures will maintain their beauty and quality. Several styles to choose from.