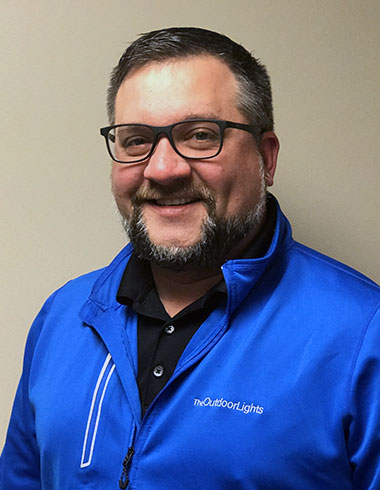 Ricky Prewitt
General Manager, Lighting Designer / Sales
Ricky Prewitt started with The Outdoor Lights in 2003. With his straight forward, honest, and proactive approach to problem solving, Ricky quickly took over the Service Department as Service Manager and has since moved on with his studies to become a lighting designer, consultant, and now General Manager.
His excellent leadership skills have gained him respect and trust among his peers. He has a very keen eye for catching small details in each lighting design which has proffered him into using the 'Less is More' design aspect into any size job. Due to his background, he also has a customized look and approach when working on any coastal, beach front, or island design.
Ricky was born and raised in The Coastal Empire, just south of Savannah, GA, which helped him develop his love for Design. He attended both Brewton Parker College and Valdosta State University before moving to the Metro Atlanta Area in 2003.
He enjoys watching and playing football and baseball. He also enjoys taking nature hikes, fishing, and hunting. He truly enjoys the Lake Lanier area where he resides now with his wife and daughter.
[
Back
]